Principal: Njogou Bah
Mr. Njogou Bah arrived in the United States as a sophomore in high school from his native Gambia, West Africa. He completed is undergraduate degree in Mathematics and Pre-Engineering at Wingate University in North Carolina after receiving an academic and athletic scholarship. Mr. Bah began teaching and coaching basketball for the Union County Public School system after graduation. His passion for working with children was brought to fruition at this time.
Mr. Bah completed his Master's degree in Educational Leadership at Concordia University. He has worked as an Assistant Principal for the past four years before taking over as Principal. He brings over 15 years of experience as a middle and high school mathematics teacher. He also has 7 years of expertise as a basketball coach. He is a two-time teacher of the year recipient, and founder of House of Math Education (H.O.M.E), a tutoring services that provided achievement focused math instruction for students struggling with mathematics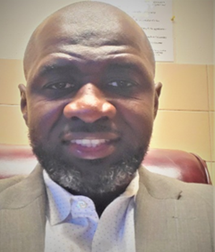 Pre-K Director: Letitia Dixon
Creativity, compassion, and critical thinking are the core values Ms. Letitia Dixon imparts to her students daily. Ms. Dixon earned her Bachelor of Education from Grand Canyon University and is currently pursuing her Master's in Educational Leadership. She has been an educator at Dar-Un-Noor- Academy for 12 years and serves as the Director for the Pre-Kindergarten program.
Ms. Dixon mentors Dar-un-Noor's Atlanta Science Academy high school students and provides continuous support and encouragement for both alumni and current students. She enjoys coaching and chaperoning our students that participate at the Muslim Interscholastic Tournament (MIST). Her team has won accolades and awards that speaks to Dar-un-Noor Academy's student achievement, and the versatility of its staff.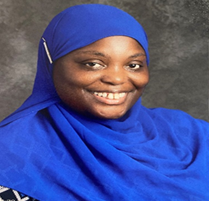 Kindergarten Teacher: Asma Abdur-Rahman
Asma Abdur-Rahman, an Atlanta native, received her Bachelor of Arts from Agnes Scott College. Ms. Abdur-Rahman has been the kindergarten teacher at Dar-un-Noor Academy for several years and has thoroughly enjoyed the energy and excitement that comes with teaching a group of tender aged students. She strives to achieve academic success for all students and implements a variety of learning styles in her classroom. Audio, visual, and kinesthetic learning variations are implemented daily to keep students engaged in the learning process.
In addition to teaching kindergarten, she is an Atlanta Public School District Title I Tutor which allows her to provide tutoring to Dar-un-Noor's Atlanta Public School students who have been approved for Title I services. Also, she works closely with our athletic department and serves as an assistant coach in a variety of sports activities.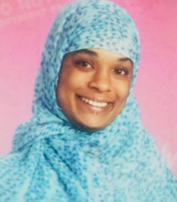 First Grade Teacher: Rashida Munshi
Rashida Munshi has nearly 15 years experience at Dar-un-Noor Academy with a tremendous amount of succcess. She is inspired by the prophetic tradition that teaching is a noble profession. Prophet Muhammad (peace be upon him) said, "Acquire knowledge and impart it to the people" (Al-Tirmidhi, Hadith 107).
Mrs. Munshi is a graduate of Georgia State University were she obtained a Bachelors degree in Business Administration. In addition to her Dar-un-Noor Academy experience, she has worked as a Fulton County substitute teacher for several years.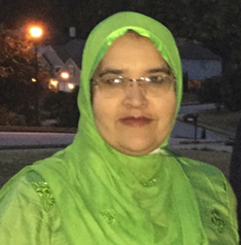 Second and Third Grade: Kiran Asiya Little
Asiya Little teaches 2nd and 3rd grade at Dar-un-Noor Academy.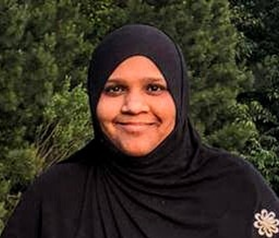 Fourth Grade: Christine Torres
Christine Torres is Dar-un-Noor Academy's 4th grade teacher.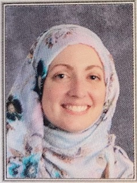 Fifth Grade: Mu'mina Renee Gee
Mrs. Gee received her Bachelors degree from Shippensburg University, and her Masters in Elementary Education from Mercer University.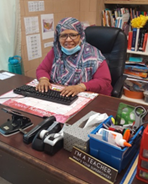 Middle & High School: Seda Gul
Seda Gul is an international educator who earned her Bachelor of Science degree in chemistry from Manisa Celal Bayar University in Turkey.

Middle & High School: Fatimah Layne
Fatmah Layne began teaching at Dar-un-Noor Academy in 2015.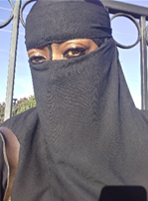 Middle & High School Department Head: Asiyah Abdus-Salaam
Asiyah Abdus-Salaam has shared her educational expertise at Dar-un-Noor Academy for 6 years as the Middle and High School Department Head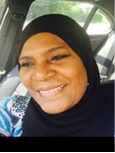 Middle & High School: Sharon Osmani
Sharon Osmani graduated from Valdosta State University in 1970 where she earned a Bachelors of Science in Psychology. 
Arabic, Quran, and Islamic Studies Team Lead: Hanane ElMastour
A graduate of Sidi Mohammed in Fes, Morocco, Hanane ElMastour earned her Bachelor of Arts in Arabic Language and Literative.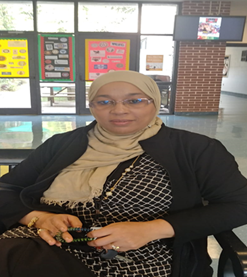 Quran, and Islamic Studies Teacher: Hafida Salhi
Hafida Salhi has spent 18 years as a teacher at Dar-un-Noor Academy.
Teacher: Mouna Soud
Mouna Soud has taught at Dar-un-Noor Academy for 19 years