HOW WE ASSESS THE STUDENTS IN DNA
Students at DNA Atlanta Science Academy are tested with MAP and ITBS which are at the forefront of student assessments as well as fulfilling the need for state accreditation standards.

MAP is designed to measure student achievement in the moment, and growth over time, regardless of grade level, so it is quite different from traditional classroom testing. While state tests usually return information in the fall after the test is taken, MAPgives quick feedback to teachers, administrators, students and parents letting them know where a student may need special attention or where they excel the most. Students are tested 3 times per year: Fall, Winter, and Spring.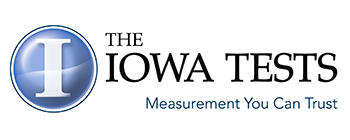 The Iowa Test of Basic Skills® (ITBS®) is not just a test for the students from the state of Iowa. ITBS® is a nationally standardized achievement test for K-12 students. Georgia law mandates that a nationally norm-referenced test, such as the ITBS, be administered annually to students in grades three, five, and eight. The purpose of a norm-referenced test is to obtain information about the performance of Georgia's students and compare it with that of students in a national sample. Students are offered a practice test ahead of time to see where they most need to prepare before we administer it.